Raven ReDrives Inc. -
Raven Re Drives has been providing the ultralight and light plane industry, 4 stroke engine alternatives for a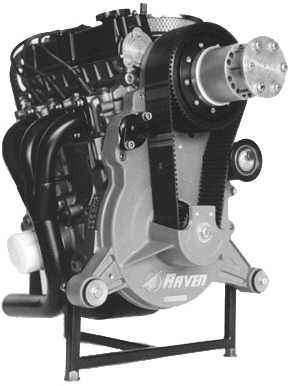 number of years now. They first entered the market with a "how to manual" on converting the Geo Metro/Suzuki engine for aircraft application. The manual takes you from what you need to purchase at the wrecking yard, the computer wiring, starter, alternator, how to lighten the engine on through to installation of the reduction drive.

In addition to this Raven ReDrives also supplies reduction drive kits and engine packages, tailored around the Geo/Suzuki line of auto engines. These 4 stroke liquid cooled, overhead camshaft engines have a proven track record of reliability in aircraft use. One of the reasons is that the engine is designed to run at 3950 rpm @ 75 mph in the car - which is the same rpm used in aircraft application.

For hours and hours of web video interviews on the world of ultralight aviation subscribe to the Ultralight Flyer web video magazine - A yearly subscription gives your access to web video on ultralight aircraft, ultralight builders, ultralight manufacturers, designer, accessories and much, much more!
A 4 Stroke with the power and weight of a 447 Rotax!

New for 2000 Raven Redrives are in the development stages of two new units. Ultralight pilots have been looking for a reliable, affordable 4 stroke with a weight near that of a 447 Rotax. A 90 lbs Suzuki 2 cylinder hybrid engine, of 42 horespower in prototype stage was shown at Sun N Fun. The engine is liquid cooled, twin carb, with electronic ignition, electric start with a lightened version of the 1000 UL reduction drive.