BRS parachute video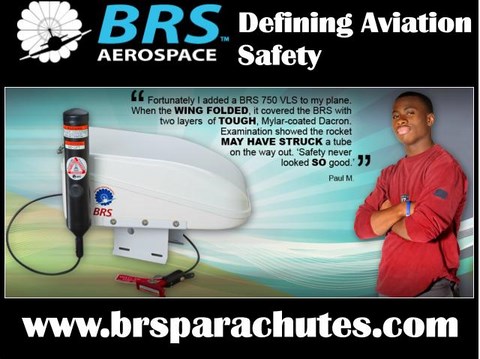 BRS Parachutes: If your parachute is more than 5 years old it more than likely needs to be updated to a new system. There have been several manufacturers producing units for ultralight aviation. Today there is only one North American company BRS.

BRS systems have undergone extensive changes over the years that they have been in business. It is suggested that you contact them directly. Just realize that if the plane you are considering is equipped with a BRS chute it is more than likely out of date, and is not worth a great deal, especially if it has been store outside in the elements.

Two areas of major concern are in the deployment handles, or firing mechanism. These corrode! This corrosion results in system failure!

Another area of concern is in the mounting location. To date I know of several incidents where the parachute has been fired, but the system deployed into part of the wreckage of the aircraft, causing late or only partial deployment. In all instances contact BRS if you supply them with the serial number on the parachute they can advise you of what needs to be done. BRS also can also make recommendations on how to properly mount your system.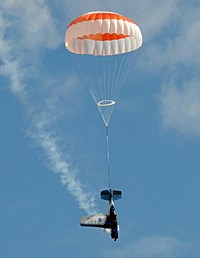 http://www.ultralightflyer.com - Video: While at the AERO-EXPO in Friedrichshafen Germany Dan Johnson talks Frank Hoffman Vice President of BRS, Engineering and Frank Miklis responsible for BRS sales and service in Europe about BRS parachute systems for ultralight and light sport aircraft.

They discuss some of the upcoming changes to BRS systems and about some of the nearly 300 lives that BRS ballistic recovery systems have saved to date.

Help support The Ultralight Flyer light sport and ultralight flying video magazine by subscribing or donating to the cause at http://www.ultralightflyer.com


As you can see there are a great deal of things to take into consideration when buying a used ultralight. You can also see that the aircraft you are considering buying for $10,000 could be worth considerably less!
In our next installment we will look at the prices for some good used aircraft, where to find parts and pieces for them and their approximate retail value in . After nearly 50 hours of writing!
​
U.B. Judge