Ultralight exhaust, reduction drive problems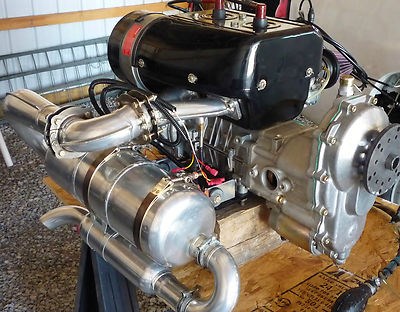 Ultralight Aircraft Exhaust Systems:
The exhaust system on a two stroke engine plays a very important role in the life and performance of the engine. When buying an ultralight look for cracks, in the exhaust system, or recent welds, which would indicate someone has repaired the exhaust or modified it.
Either is cause for concern!

Repair work would indicate; improper exhaust mounting, modifications can result in engine overheating, loss of performance, and or engine failure . Other areas of concern are the rubber mounts used to support the exhaust system.

Check them closely for separation, cracks, or other damage .
Approximate replacement costs:
Rotax exhaust $ 650.00 approximate
Cuyuna Exhaust $ 450.00
Rubber exhaust mounts $ 6.50 (each)
Exhaust springs $ 9.00 (each)
Rubber exhaust mounts $ 12.50 (each)
Exhaust mounting kit $ 149.95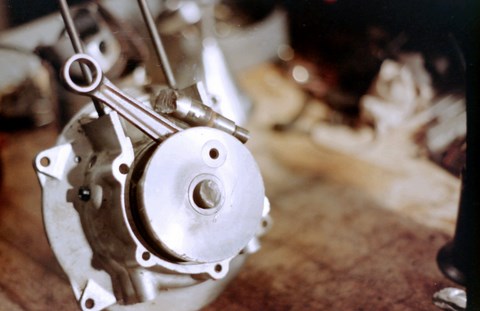 Ultralight Aircraft Reduction drives:
The first type of drive used on ultralights was direct drive. This means that the propeller bolts directly to the crankshaft. Engines that used this type of drive were the JPX, Rotax 9.5, Pioneer Chainsaw, Koenig, Chrysler West Bend, Mac 101, Global and some early model Cuyuna engines.
The load exerted by the propeller, on the crankshaft, during changes in aircraft attitude, and speed, are very extreme. This has resulted in reports of crankshaft failure, on most of these engines .

If you are considering buying a craft that uses a direct drive system grab the output shaft and see if it will move up and down, an indication of imminent failure. Look at the casings, where the output shaft exits the engine. Hairline cracks seen in this area may also indicate crankshaft failure.

Approximate replacement cost:
JPX crankshaft $800.00
Rotax 9.5 crankshaft $650.00 (plus additional parts and labour)

Ed. note - Many thousands of safe flying hours have been logged by pilots of Lazair's, Mitchell Wings, N-3 Pups and Gold wings using this kind of system.